The Vietnam Health and Aging Study Team
About Us
---
The VHAS is comprised of an international team of social science and health science researchers from North America and Asia. VHAS also engages and trains a team of graduate and undergraduate students in the U.S., Canada, Singapore and Vietnam. In addition to the named team members below, the VHAS recognizes the contribution of a team of 17 interviewers from the Fila-Bavi DSS and Institute of Family and Gender Studies, Vietnam, and several highly skilled biomarker data collection technicians from the Hanoi Medical University and the local commune health centers in our data collection sites.

KIM KORINEK
---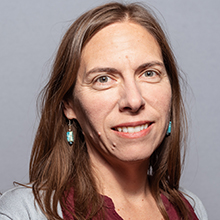 Principal Investigator
University of Utah
Korinek, lead PI of the VHAS, is a Professor in the University of Utah's Department of Sociology. She is also Director of the University of Utah's Asia Center, a Title VI National Resource Center for Asian and Pacific language and area studies. Korinek received her Ph.D. in Sociology from the University of Washington. As Co-Principal Investigator of the Henry Luce Foundation funded Mekong Region Development Research Group (2012-present), she has led scholarly exchanges and research methodology trainings that foster collaborations across researchers in Southeast Asia and North America. Korinek has authored numerous articles on issues of social inequality; armed conflict and health; and population, health and aging in Vietnam, Thailand and developing Asia more broadly.
ZACHARY ZIMMER
---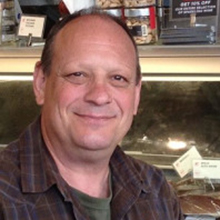 Co-PRINCIPAL INVESTIGATOR
Mount Saint Vincent University
Zimmer is a Tier I Canada Research Chair (CRC) in Global Aging and Community at MSVU with two decades of experience working in interdisciplinary environments at the crossroads of demography, gerontology and sociology. He brings to the project a career-long focus on physical health of older adults in lower and middle income countries. Among a number of high profile grant awards, he led the 2004 Cambodian Elderly Survey, conducted in a neighboring country to Vietnam. This was the first probability sample survey of older adults in that country, and using these data, he conducted analyses on the impact of the Cambodian war in the late 1970's on older adults. He has published over 100 articles refereed journal and book chapter articles on topics related to health and aging. Zimmer also has expertise in contemporary methodologies and statistical modeling of health outcomes, in particular, on long-term transitions and trajectories in health.
PUK TEERAWICHITCHAINAN
---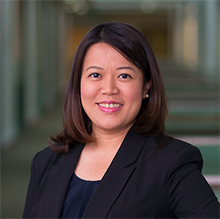 CO-PRINCIPAL INVESTIGATOR
National University of Singapore
Bussarawan (Puk) Teerawichitchainan holds joint appointments as Associate Professor in the Department of Sociology and the Centre for Family and Population Research at the National University of Singapore. She received a Ph.D. in Sociology from the University of Washington. Her research interests lie at the intersection of family demography, social gerontology, medical sociology, and social stratification. Her current research examines the roles of family, policy, and social structure in explaining the wellbeing of older persons in Southeast Asia.
Co-Investigators and Lead Research Personnel
Student Researchers Project Assistants
Le My Lan
---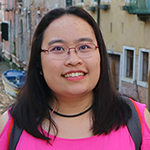 PROJECT ASSISTANT
Swiss Tropical and Public Health Institute & Hanoi Medical University
Nhung Tran
---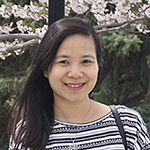 GRADUATE RESEARCH ASSISTANT
University of Utah


Kathryn Fraser
--- Graduate Research Assistant
Mount Saint Vincent University


Miles Kovnick
---
UNDERGRADUATE RESEARCH ASSISTANT
University of Utah


Jefferson Schmidt
---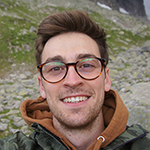 UNDERGRADUATE RESEARCH ASSISTANT
University of Utah